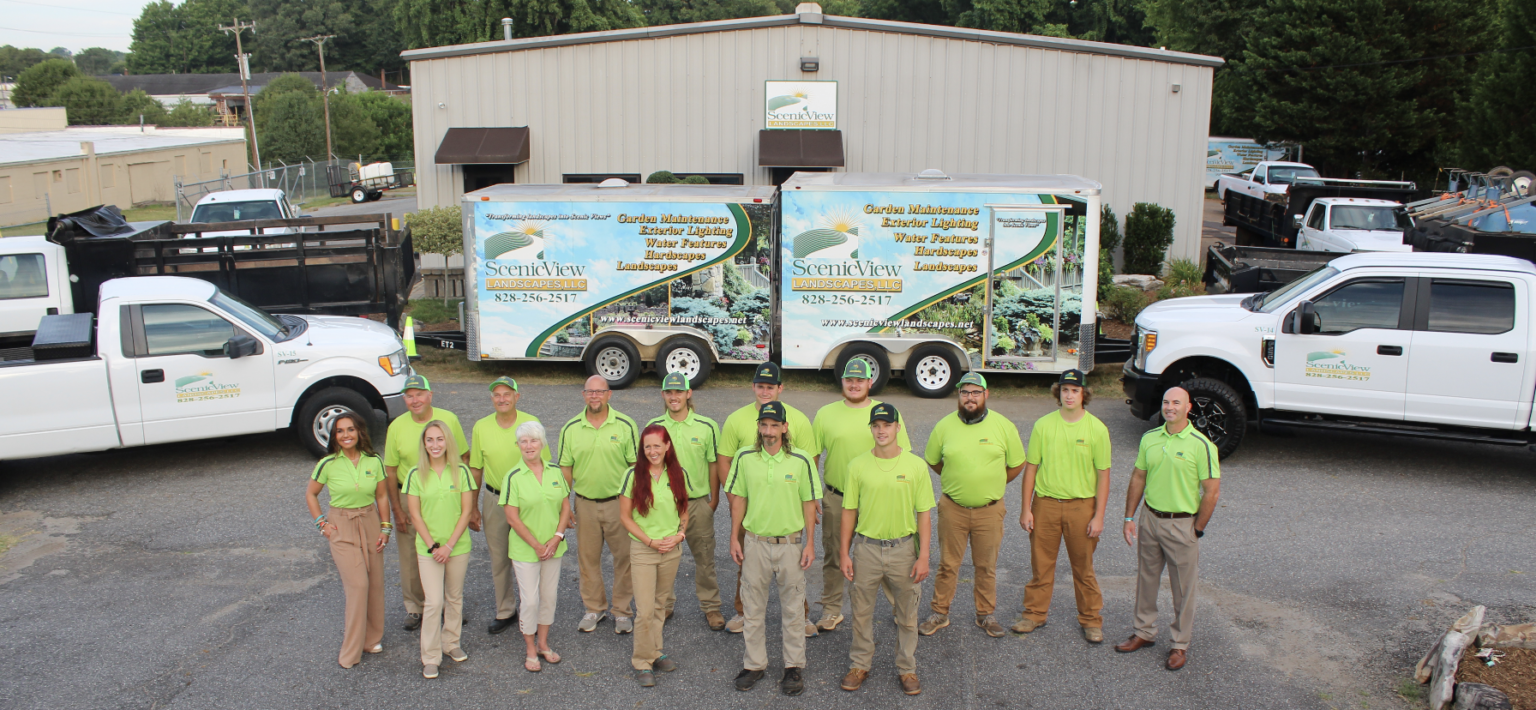 Transforming Landscapes
into Scenic Views
Scenic View Landscapes began with a young man going door to door mowing lawns of neighbors and fellow church members. That high school mowing business grew to a clientele of twenty-five when Kevin Sipe left for North Carolina State University to pursue a degree in the field of his passion, Landscape Horticulture.
Studying under the country's leading design and horticulture professionals (including Bryce Lane of In the Garden), Kevin turned his love for the outdoors into a professional dream to lead the Catawba Valley's leading landscape team. Working in the field for seasoned landscapers, Kevin learned the foundations of the landscape business before venturing out on his own and establishing Scenic View Landscapes, a name that embodies Kevin's vision for each landscape he creates.
Kevin knew that attention to detail was his top priority in creativity, installation, and client communication, so the business decision was made to focus solely on design, installation, and horticultural garden maintenance (including hardscapes and water gardens) without continuing his initial landscape interest of mowing.
Since its inception in 2000, Scenic View Landscapes has gained a reputation of impeccable design, installation, and customer satisfaction. Our team continues to grow in order to offer expert service in a timely manner, giving full priority to the client at-hand. Our mission is to strive for excellence in creative design innovation, professional integrity, and quality business practices that exceed client expectations.
The Scenic View team strives to exceed client expectations; to do so, we are committed to continuing education in all aspects of landscaping and hardscaping. Kevin Sipe with Scenic View Landscapes, LLC holds the following certifications, evidencing his excellence in the field:
-North Carolina Registered Landscape Contractor
-North Carolina Pesticide Applicator
-Planet Certified Landscape Technician
-Vista Certified Lighting Instructor
-ICPI Certified Installer for Interlocking Concrete Pavers (North Carolina Nursery and Landscape Association endorsed)
We look forward to helping you transform your landscape into a Scenic View.
Sincerely,
Kevin N. Sipe
Scenic View Landscapes, LLC
President, Lead Designer